Wednesday April 20th from 2- 4:00 pm
Britain and the West Indies: The Case for (and against) Reparations featuring Dr Michael Banner, Dean and Fellow of Trinity College & Henning Grosse Ruse-Khan
Our speaker will be Dr Michael Banner, Dean and Fellow of Trinity College and the discussant will be Henning Grosse Ruse-Khan, Law Professor and Fellow at King's College. The talk will be chaired by Dr. Sabine Cadeau, Postdoctoral Research Associate, Legacies of Enslavement Inquiry.
Cambridge Festival of Ideas
This event can be viewed on the University's YouTube channel.
Festival of Ideas: Legacies of Enslavement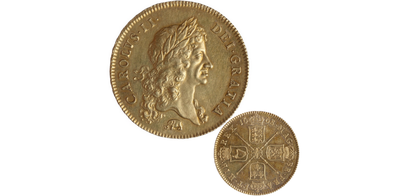 Legacies of Enslavement
The event shares research from the University of Cambridge's in-depth academic study into ways in which it contributed to, benefited from or challenged the Atlantic slave trade and other forms of coerced labour during the colonial era. It will also investigate the extent to which scholarship at the University of Cambridge, an established and flourishing seat of learning before and during the period of Empire, might have reinforced and validated race-based thinking between the 18th and early 20th Century.
This event is chaired by David Lammy MP. David is the Labour Member of Parliament for Tottenham, England, where he was born and raised. After being elected for the seventh time in December 2019, he was appointed Shadow Secretary of State for Justice.  He is the author of two books – Out Of The Ashes and Tribes.
Professor Sir Hilary Beckles, 8th Vice-Chancellor of The University of the West Indies is a distinguished academic, international thought leader, United Nations committee official, and global public activist in the field of social justice and minority empowerment.
He has had widespread global recognition for his academic achievements and leadership expertise, and was knighted by the Government of Barbados. He has received numerous honorary doctorates from around the world and recently received the Martin Luther King Jr. Peace and Freedom Award.
Olivette Otele PhD, FRHistS is a Professor of History of Slavery and Memory of enslavement at the University of Bristol. She is a Fellow and a Vice President of the Royal Historical Society. Her latest books include a monograph, African European: an untold History (Hurst, 2020) and an edited volume, Post-Conflict Memorialization: Missing Memorials, Absent Bodies (Palgrave-MacMillan, 2021)
Sharon Mehari is a 2nd Year Student of History and Spanish, currently serving as the President of the Cambridge African Caribbean Society and has recently joined the Legacies of Enslavement Advisory Group.